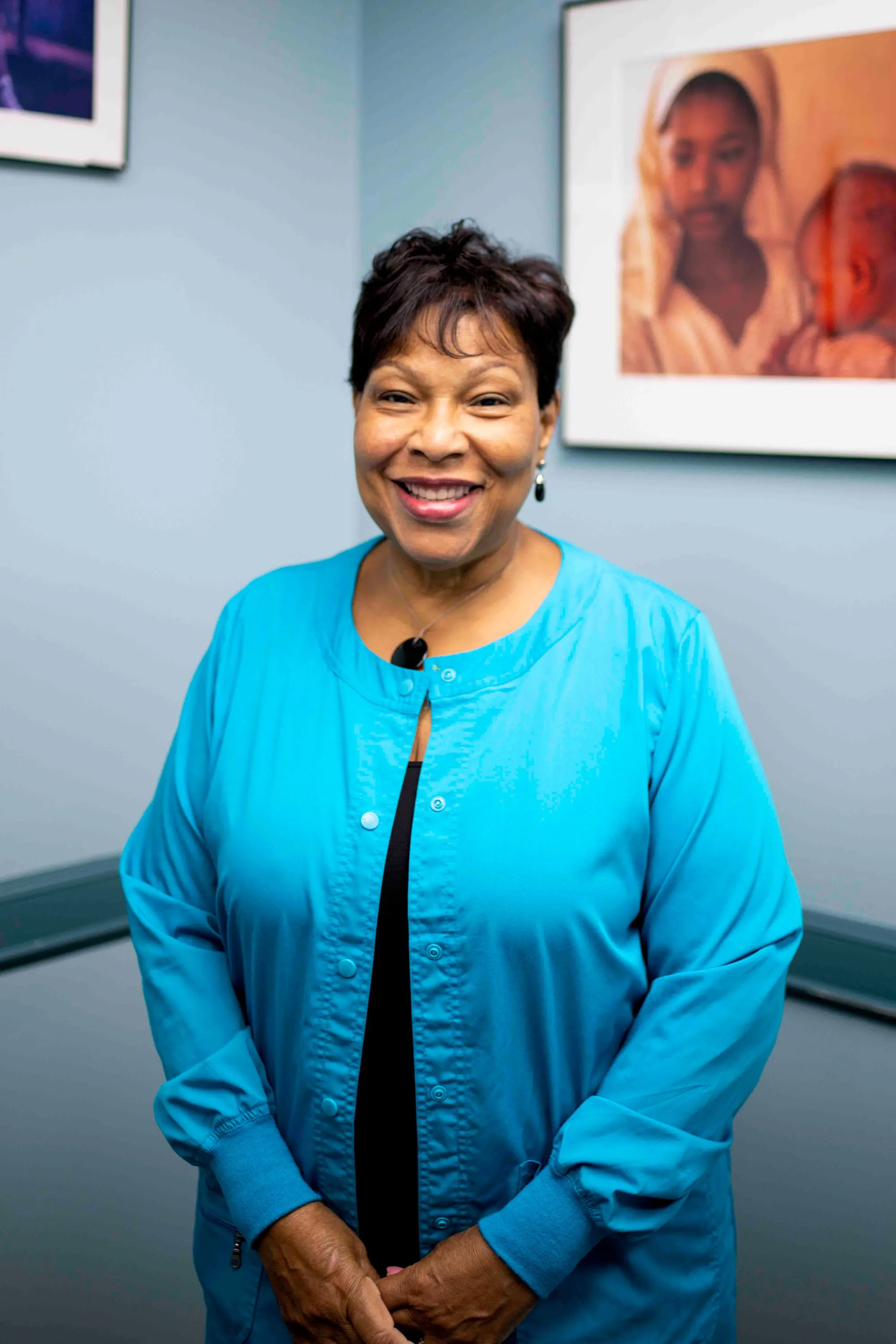 Toni D. Johnson-Chavis, M.D., M.P.H
Dr. Toni Johnson-Chavis (Greene) grew up in southern California and graduated from Stanford University with a B.A. in Human Biology. She attended the UCLA School of Public Health, completing a MPH in Population, Family and International Health. After completing this program in one year, she went on to complete her medical degree at UC Davis School of Medicine.
She completed her residency (Years 1-3) in Pediatric Medicine at LAC-USC Pediatric Pavilion. She then completed her Ambulatory Pediatric Fellowship (year 4) at MLK Hospital. She started a Pediatric outpatient practice in her hometown of Compton after realizing that there was a dearth of Board- Certified pediatricians in the Compton area. She is one of the founding members of Omnicare Medical Group. The group was composed of over 250 practitioners (both PCPs and Specialists) that primarily practiced in the South Los Angeles area. This group was formed for the expressed purpose of providing high quality care for vulnerable patients in the Compton, Lynwood ( SPA 6) area, largely by underrepresented minority physicians. There was a need for more Afro-American physicians to stay and practice in healthcare shortage areas. There continues to be a need for more Black contributions to diversity in the health professions, especially in this area.

Dr. Toni Johnson-Chavis (Greene), currently works as the CEO of De Novo Healthcare Community Clinic (A FQHC Look A Like) in Compton, as a medical director for Omnicare/AltaMed medical groups and as a lead pediatrician and quality of care trainer. She is currently a member of numerous organizations such as NMA, CMA, LACMA, ABWP and more.

She has served on multiple panels, e.g., Improving Access to Care and Gaps in Care to Improve Racial Disparities, Obesity and it's Early Detection as a cause of Adolescent Diabetes , Improving Quality Outcomes with Essential Providers that Use Disparate EHR systems, Patient Practice Innovations and Improvements in Small and Solo Providers, and How to Attribute and Empanel Medicaid At Risk Patients.

Having been raised in Compton, California, she remains dedicated to serving the community in which she grew up. She has successfully hosted many "non-profit" events, giving back to her community by hosting affairs such as "Back to School Fairs" and "Christmas Toy Drives", and Pipeline Training programs.

Dr. Chavis is an advocate for appropriate use of modern technology in Health Care. She regularly develops innovative, wellness training campaigns to assist providers and employees with effective pediatric quality training techniques.

She remains on active staff at both St Francis, Lynwood and Long Beach Memorial Children's Hospitals.
Dr. Chavis has practiced medicine in Compton for over 35 years and is the recipient of numerous academic and civic awards (a few listed below):

2018 Los Angeles Independent Physician Leadership of the year award (LACMA)
St. Francis Doctor of the year award 2010
Business of the year award, City of Compton 2009
Miller-Lawrence Medical and Dental Society ( NMA) Trailblazer award 2017
Navelle E. Jones, M.D.
Dr. Navelle E. Jones was born and raised in San Francisco, California. She attended City College of San Francisco and later transferred to San Francisco State University, where she received her degree in Biology. Dr. Jones went on to Medical College of Ohio in Toledo, which is now the University of Toledo, where she received her Doctorate of Medicine. She completed her residency at Martin Luther King/King Drew Medical Center, where she became a certified Pediatrics Physician.
When Dr. Jones is not treating patients, she is gardening, wood-working, listening to music, and reading. Dr. Jones' advocacy is towards creating an environment where there is "Better healthcare for the poor community.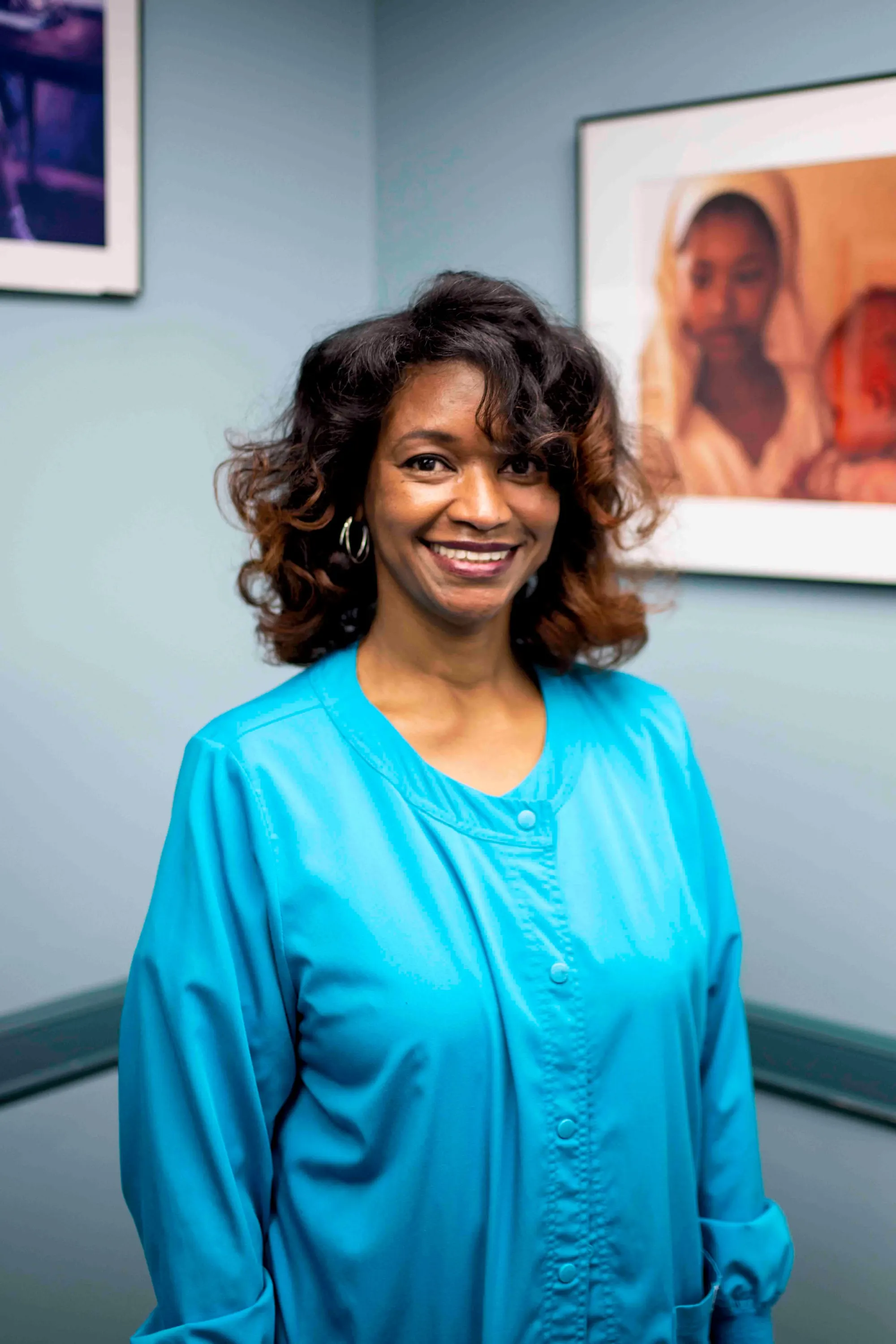 Krystal M. Neely, M.D.
Dr. Krystal M. Neely completed her bachelor's degree at the University of California, San Diego. She then went on to medical school at the University of California, Irvine Medical School. After completing her board exams and becoming a Physician, she then completed her residency in pediatrics at King Drew Medical Center. Dr. Neely then became an intern and a Chief Resident after that. She completed an academic fellowship at Harbor UCLA.
Dr. Neely's favorite hobbies include planting, gardening, and succulents.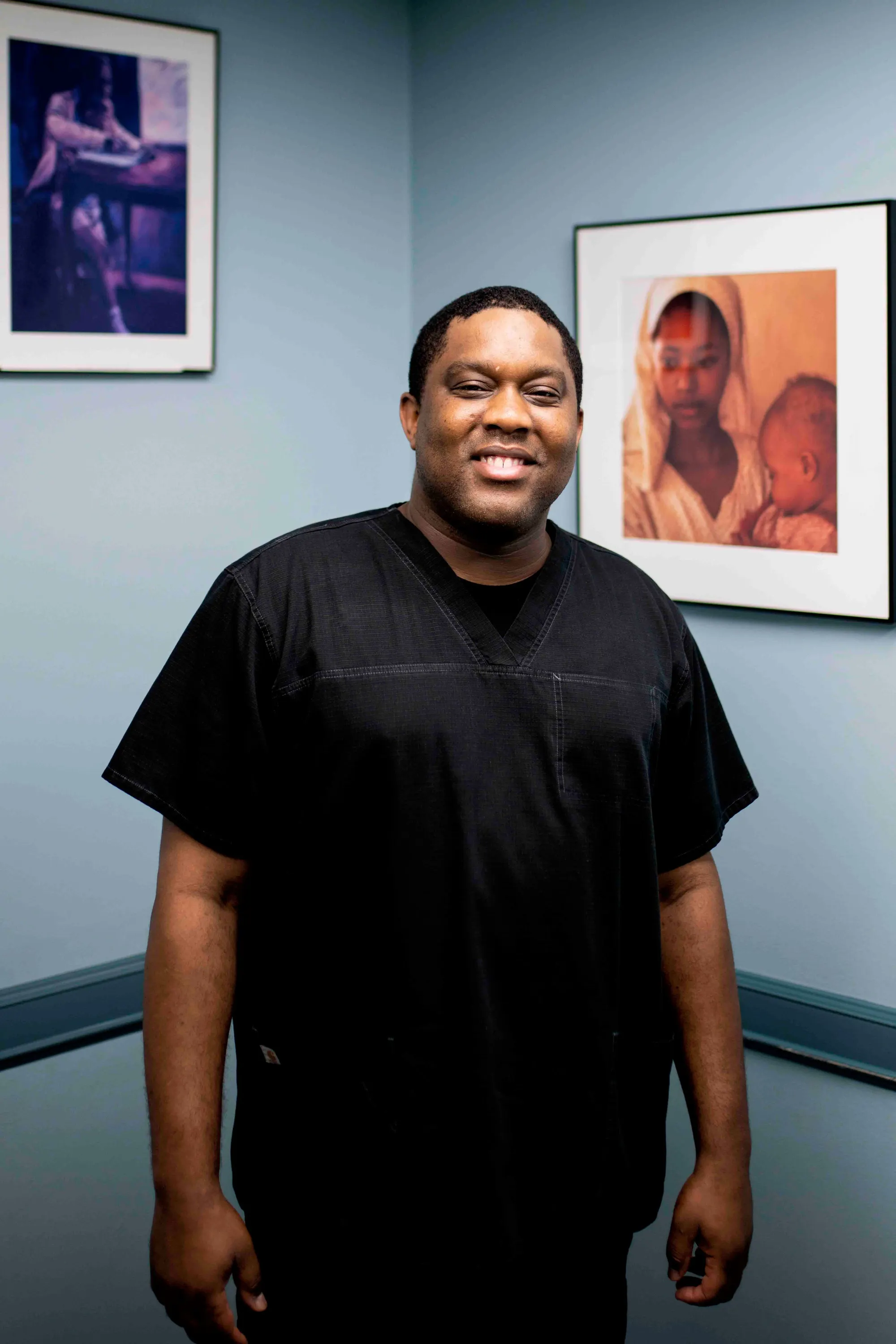 Steven L. Scott, PA-C
Steven L. Scott was born in Hollywood and raised in Compton, California. He attended California State University, Dominguez Hills, where he received his Bachelor of Science in Biology. He would later go on and attend Charles Drew University, where he completes his Physician Assistant Certificate.
When Steven is not working, he is watching movies and spending time with his family.
As a Physician Assistant and in general, Steven states he is advocating for the "development of inner-city kids for their professional life and business, and trying to get successful young adults."
Marjorie Skinner-Riley, PA-C
Marjorie Skinner-Riley was born in Los Angeles and grew up in Compton, California. She attended California State University, Dominguez Hills, where she received a B.A in Biology in 1985. She later attended Charles Drew School of Medicine and Science, where she received a B.S in Health Science and a Physician Assistant Certificate in 1996. Lastly, she attended California State University, Long Beach, where she received a Master of Science in Healthcare Administration in 2006.
She is married to Xavier Riley, and they will celebrate their 30 year anniversary on August 11. They have one son, Derek Riley. Marjorie's hobbies are yoga and reading. She loves spending her time with her family. She also enjoys spending her time advocating for our adolescents.
Marjorie states, "Children are our future. We must spend our time providing them with knowledge and guidance and any resources that we have to offer. Mentoring these young people is the key to the future to show them the possibilities in various careers that are available."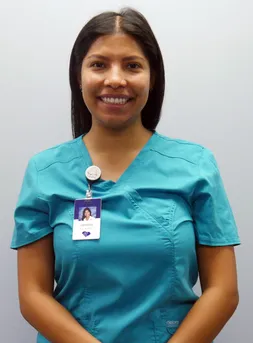 Genessis Castorena, PA-C

Genessis Castorena was born and raised in Anaheim, CA. She attended the University of California, Santa Barbara, where she received a Bachelor's Degree of Science in Biopsychology. She then attended Charles Drew University in LA, receiving her Master of Health Science degree in Physician Assistant Studies. She then passed her board exams and became a certified physician assistant. On her time off Genessis likes hiking, painting, and enjoying time with friends and family.